Ever wonder what Phil Harris was doing when Jack Benny first entered the world of radio 80 years ago... well... here is the first installment of Phil Harris - Cocoanut Grove Ambassadors from the 1932-1933 season!
I'm so excited to be able to bring these to you with stunning sound quality!
Here is the first one with a Phil Harris vocal on the third song...
Series F, Program 1A
I'm Making Hay in the Moonlight (Vocal by Leah Ray)
Lullaby of the Leaves
I've Nothing to Do But Love (Vocal by Phil Harris and the Orchestra)
1932/33 - 15:00 - Transco Syndication
Phil Harris Podcast - Cocoanut Grove Ambassadors (001) 1932-1933 Series F Program 1A (128-44)
http://jack_benny.podomatic.com/entry/2012-09-21T23_20_28-07_00
You can get the complete set including many other great Band Leaders of the time from Radio Archives, the sets include over 20 episodes featuring Phil and his band!
Cocoanut Grove Ambassadors, Volume 1 -
http://www.radioarchives.com/Cocoanut_Grove_Ambassadors_Volume_1_p/ra570.htm
Cocoanut Grove Ambassadors, Volume 2 -
http://www.radioarchives.com/Cocoanut_Grove_Ambassadors_Volume_2_p/ra575.htm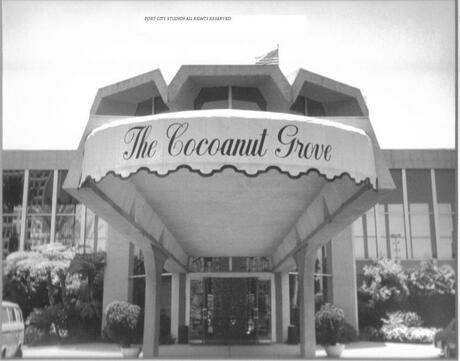 After so many years, it's hard to think of Phil Harris outside of his long-time association with Jack Benny's radio program or starring with his wife Alice Faye on their own popular comedy series. But though he will probably be best remembered as a vocalist and all-round personality, in his earlier years, he was a very successful and popular bandleader.

Born in Linton, Indiana, Phil Harris came from a musical family - including a father who played piano for the Ringling Brothers Circus. As a teenager, he and four other high school classmates formed a jazz band called The Dixieland Syncopators; with Harris on drums, the group was soon touring with singer Ruth Stone and even made it as far as a successful theater engagement in Honolulu before returning home. Harris' strong outgoing personality destined him for some form of show business and by 1928 he had teamed up with Carol Lofner to form an orchestra. Under their co-leadership, and with Harris' increasingly popular vocals, the Harris/Lofner Orchestra spent three happy years at San Francisco's St. Francis Hotel before Harris left to go south in 1931.

Harris formed his own orchestra specifically for a Cocoanut Grove engagement in 1932, bringing with him some of the Harris/Lofner arrangements and hiring vocalist Jimmy Newell and a seventeen-year-old beauty from Norfolk, Virginia named Leah Ray. (In a nod to her heritage, Harris frequently referred to Ray as "the dimples from Dixie.") At the Grove, The Three Ambassadors remained the house vocal trio, but Harris also introduced The Three Rhythm Kings as an additional feature.

By 1934, Harris was firmly established as a top name and went on an extended tour of the East Coast, returning in 1936 for repeated engagements at the Los Angeles Palomar Ballroom. Out of this later engagement came an invitation to become the house bandleader for comedian Jack Benny's weekly NBC radio program for Jello...and, for radio fans at least, the rest is history.